Without proper surgical repair, a patellar tendon rupture is extremely disabling. The rarity of this knee injury, which occurs in less than 0.5% of the population annually, and the variable length of the patellar tendon when the leg is extended or flexed increase the difficulty of repair.
"If you don't repair a patellar tendon rupture so that the tendon can be at the proper length, then the patient either can't bend the knee or ruptures the repair," says K. Donald Shelbourne, MD, an orthopedic surgeon at Shelbourne Knee Center.
A Predictable, Successful Surgical Outcome
Dr. Shelbourne and orthopedic surgeon Rodney Benner, MD, have performed more than 100 patellar tendon rupture repairs using end-to-end suturing of the tendon edges combined with retinacular repair and augmentation with a braided cable (Dall-Miles cable). Developed at Shelbourne Knee Center and backed by research,1,2 this innovative surgical technique is suitable for patellar tendon ruptures due to primary injury or at the graft harvest site after anterior cruciate ligament (ACL) reconstruction.
Advantages of patellar tendon rupture repair using Dall-Miles cable include1:
Proper tendon length
Limited immobilization
Permits aggressive postoperative rehabilitation
Prevents repair ruptures.
"Patellar tendon rupture repair with a Dall-Miles cable provides a predictable, successful outcome," says Dr. Shelbourne. "The repair works and patients get their complete range of motion back."
Restoring ROM
Since the Dall-Miles cable safely permits immediate range of motion (ROM) and strengthening without stressing the repair site, immobilization is limited to walking until the patient achieves quadriceps control (about two weeks).
Patients at Shelbourne Knee Center follow an aggressive postoperative rehabilitation protocol, guided by one of the center's eight physical therapists.
The immediate postoperative protocol includes use of a continuous passive motion machine and exercises to restore ROM, control swelling and increase quadriceps control. Rehabilitation progresses to optimize ROM and strength within the limits of the Dall-Miles cable. About six to eight weeks after surgery, the cable is removed and rehabilitation continues with the goal of achieving ROM equal to the non-involved leg and strengthening the quadriceps.
Two Shelbourne Knee Center studies confirm the predictable, successful outcome of patellar tendon rupture repair with a Dall-Miles cable.
Outcomes Studies
The first study involved 10 patients who underwent patellar tendon repair between 1995 and 1998 (5 for a primary injury and 5 at the graft harvest site after ACL reconstruction).1
RESULTS:
1 week postoperatively, all patients had full extension
Mean quadriceps strength 1 year postoperatively: 72%+/-11% of the non-involved leg
Patella infera or re-rupture after surgery: None.
See the bar chart on this page for average postoperative knee flexion.
The second study involved 13 patients who experienced patellar tendon ruptures out of 5,364 ACL reconstructions at Shelbourne Knee Center from 1982 to 2008 (incidence of 0.24%).2
RESULTS:
All patients had early flexion loss, but 11 of 13 maintained full terminal hyperextension throughout treatment
Mean postoperative side-to-side flexion deficit:

33° at 1 month
6° at 3 months
3° at latest follow-up at a mean of 4.8 years after tendon repair

Flexion at the latest follow-up (International Knee Committee Documentation criteria):

10 patients: Normal
3 patients: Nearly normal

Extension at the latest follow-up (International Knee Committee Documentation criteria):

12 patients: Normal
1 patient: Nearly normal

Mean isokinetic quadriceps strength compared to the other side:

68.7% at 3 months after repair
100.0% at latest follow-up

Mean modified Noyes subjective score: 89.8 ± 9.2 at a mean of 2 years after repair.
The rarity of patellar tendon ruptures means that most orthopedic surgeons see this injury once a year or less. "If you'd like to discuss treatment of a patellar tendon rupture, we'd be happy to consult with you," says Dr. Shelbourne. "If you prefer not to take care of these patients on your own, we'd be happy to see them."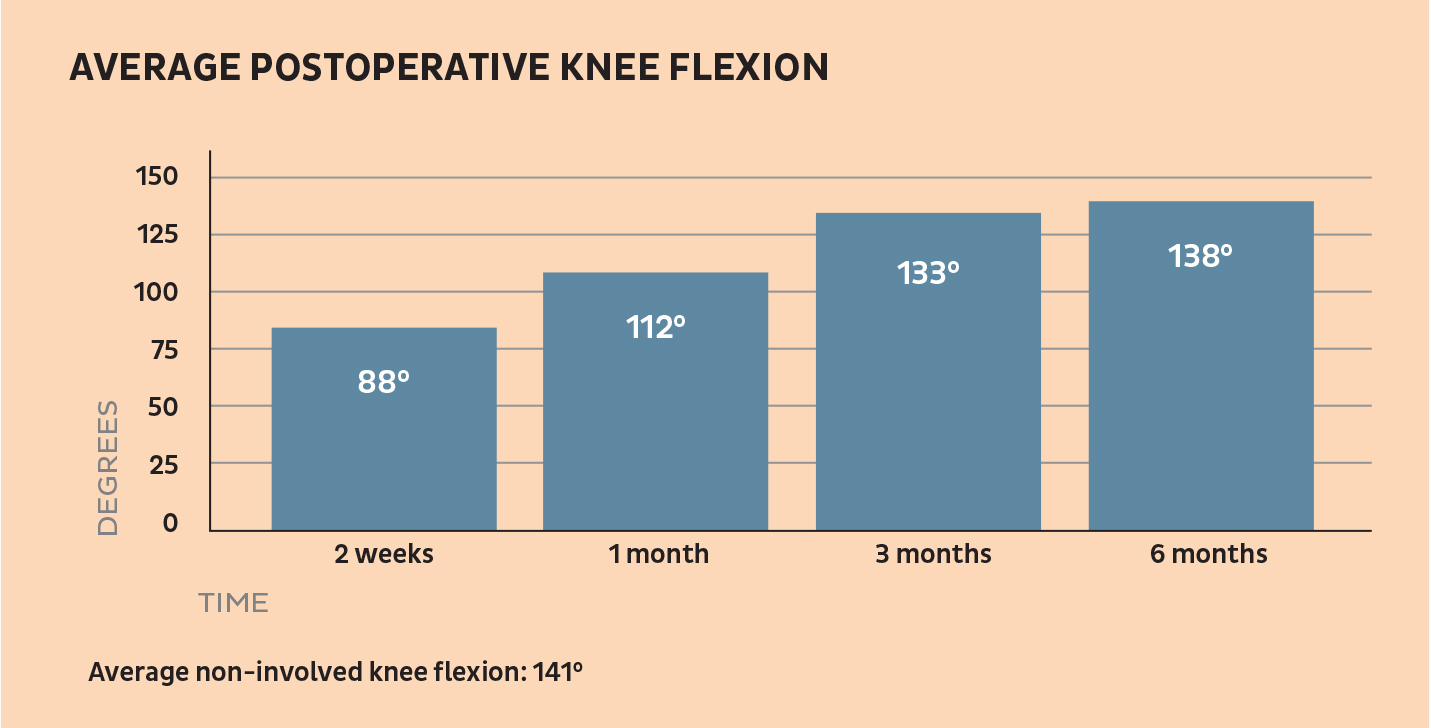 ---
References
Shelbourne KD, Darmelio MP, Klootwyk TE. Patellar tendon rupture repair with Dall-Miles cable. Am J Knee Surg. 2001;14:17-21.
Benner RW, Shelbourne KD, Urch SE, Lazarus D. Tear Patterns, Surgical Repair, and Clinical Outcomes of Patellar Tendon Ruptures After Anterior Cruciate Ligament Reconstruction With a Bone-Patellar Tendon-Bone Autograft. Am J Sports Med. 2012 Aug;40(8):1834-41. doi: 10.1177/0363546512449815. Epub 2012 Jun 15.
Categories