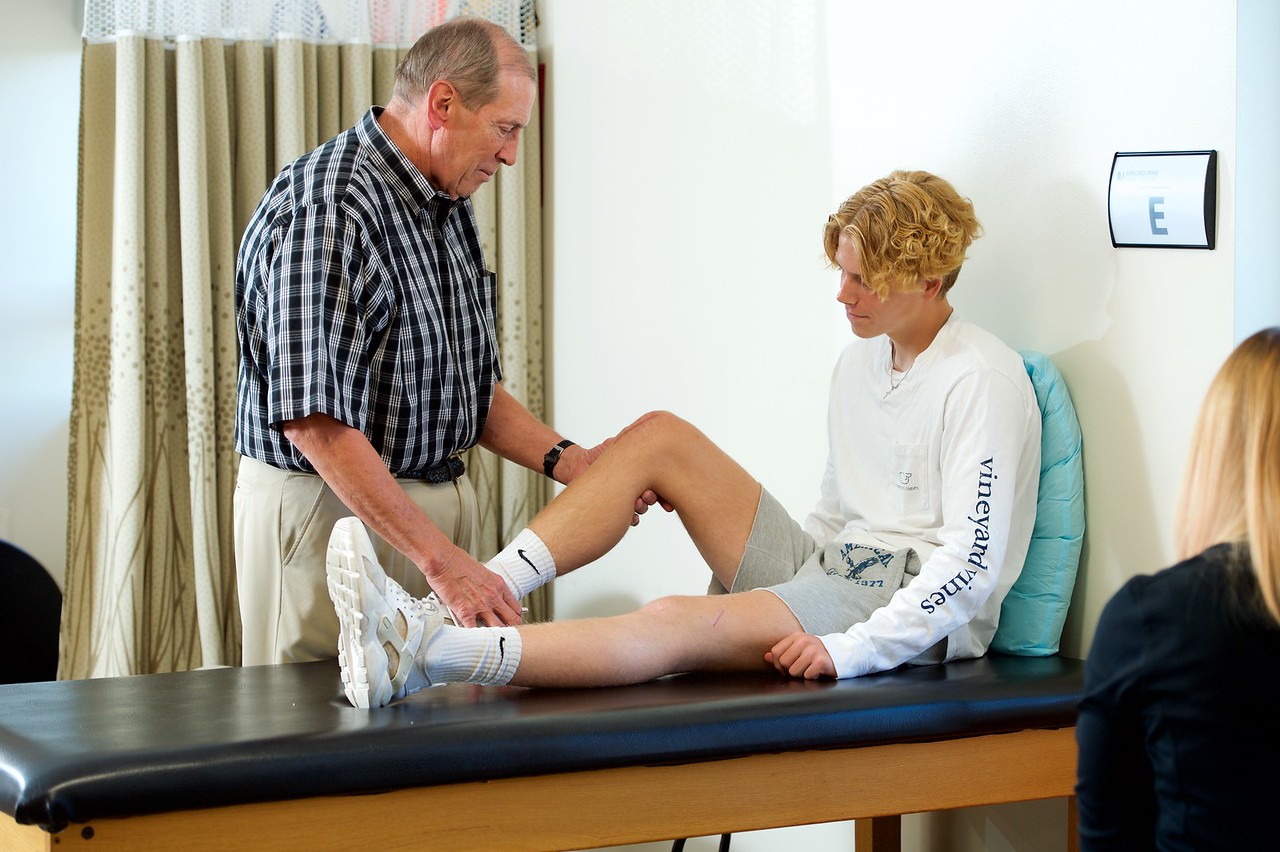 The team at Shelbourne Knee Center helps athletes and weekend warriors get off the sidelines and back to living, working, and playing the way you want.
By focusing only on knees, we've built extensive experience treating Anterior Cruciate Ligament (ACL) injuries:
7,000+ ACL surgeries performed…and counting
Our ACL treatment focuses on what works best, based on 38+ years of research and follow-up with our patients.
The Results You Want
We help you return to being you after treatment for an ACL tear, faster and with better long-term outcomes:
85–90% return to sport rate, compared to a 50–60% average for most orthopedic practices.
Return to sport in as little as 3 months after surgery, with an average of about 5.4 months after surgery.
Lower risk of arthritis in the future.
The Best Way to Treat ACL Injuries
By studying our patients for up to 30 years after ACL surgery, we've learned what works best. Our approach includes:
Physical therapy (rehab) that focuses on restoring your range of motion before strengthening your knee. Range of motion is your ability to straighten and bend your knee.
Pre-op physical therapy (rehab) to prepare you for surgery and help you recover faster afterwards.
Surgery that uses the strongest graft available to reconstruct your ACL and help you heal faster.
Accelerated post-op physical therapy (rehab) that prevents swelling and help you recover faster after surgery.
Convenient, Team-Based Care
Orthopedic surgeons K. Donald Shelbourne, MD, and Rodney Benner, MD, lead our team. They work closely with our physical therapists and the athletic trainer to give you the best knee care.
You'll work with the same physical therapist or athletic trainer from pre-op rehab through post-op rehab. Your therapist or trainer will customize a research-based rehab program for you. You'll complete most of the therapy at home, with periodic visits to our center, which has a fully equipped rehab gym.
Your physical therapist or athletic trainer will guide you through the entire process, including:
Helping you understand what you need to do to have a good result.
Preparing you for surgery.
Coaching you through pre-op and post-op rehab.
All physical therapists and athletic trainers are part of our research program. They work with our doctors to continually improve the rehab program.
For your convenience, we also have an X-ray department in our center.